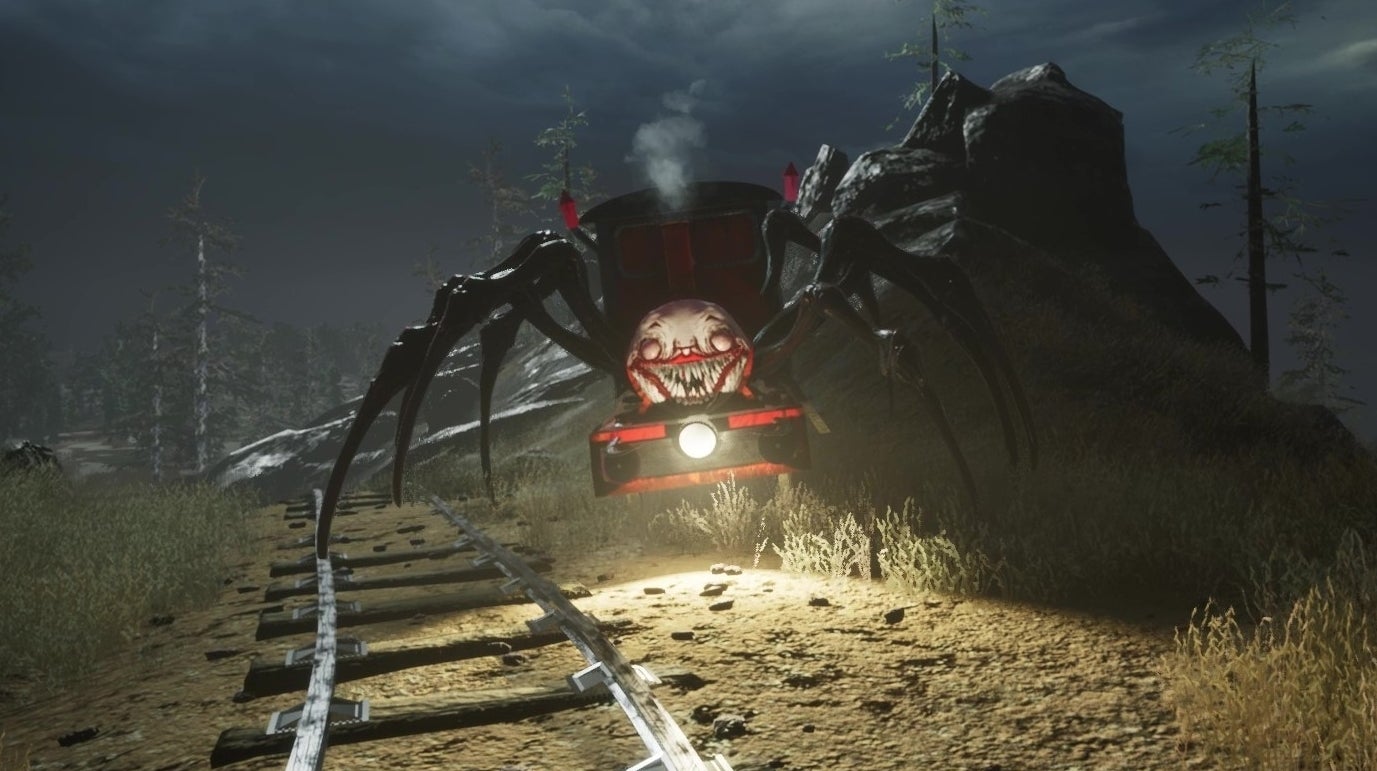 If you're looking for automotive based horror games then hoo-boy do I have good news for you (and very specific news at that)! Choo-Choo Charles is an indie game developed by Gavin Eisenbeisz who runs the Youtube channel Two Star Games. Gavin tasked himself with trying to make a full open-world game in a year and while it is slightly over that he has still managed to create something as this game is set to be released on Steam on December 9th 2022.
The game itself is an open-world survival horror experience in which you navigate a world via a small train similar to The Legend of Zelda: Spirit Tracks however you are also being pursued by a terrifying abomination known as Charles, the spider-train you see above. You must go around this world, meet NPCs to complete quests, collect train parts and new weapons, fight cultists and ultimately defeat Charles before he gobbles you and your train up. It's a cool idea for a game and for being made in just over a year it actually looks really solid and polished. It looks like a fun time so if you're interested in trying this out then give the game a wishlist and a look on it's Steam page right here.
That's all for now, and as always. It's not just a game, It's a Life.