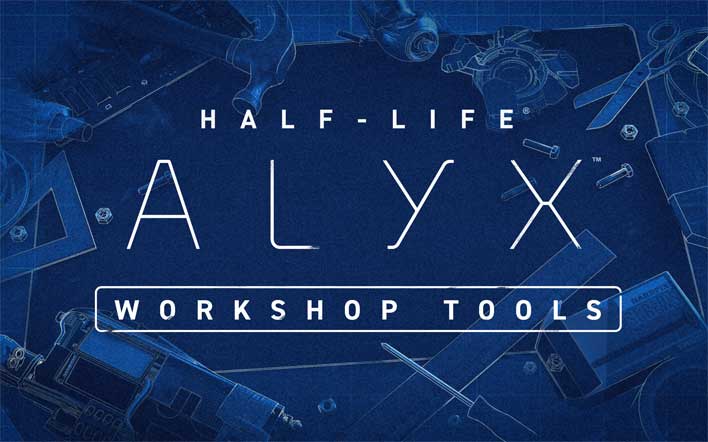 In my Half Life: Alyx review (which you should totally check out by the way) I mentioned how the game was perhaps the best VR shooter to date and I can only see improvements coming to the platform moving forward. Well it seems as though Valve are sticking to their guns (hehe) and fully supporting this project by releasing the official modding tools and integrating Steam Workshop support to the game, hooray!
Now modding games for VR is very different to modding beforehand which is sure to make the process of getting massive changes and truly spectacular mods rather slow as people learn how the new tools work and what exactly needs to be taken into consideration for modding in a fully virtual world but I'm certain that this game will now become the main hub for all VR modding going forward. This is mainly due to the fact that the physics system and the gunplay are already pretty much perfect and combining this with how pretty the game looks in VR I can imagine some people doing crazy things with this engine and with these tools, I for one cannot wait to see what the community comes up with.
That's all for now, and as always. It's not just a game, It's a Life.