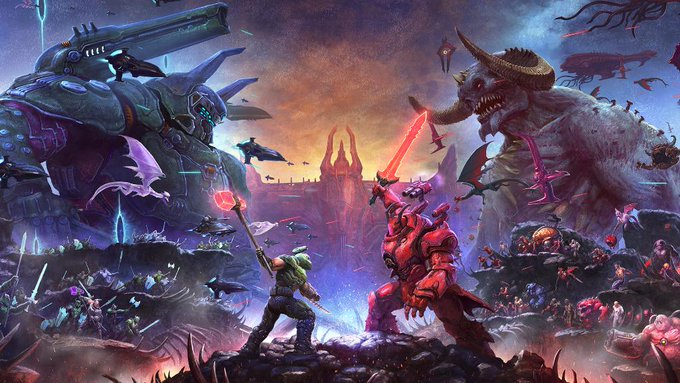 Bethesda's Twitter account recently teased a brand new image for the next installment in the DOOM: Eternal saga with "The Ancient Gods: Part 2" which continues the story set up by the initial batch of DLC for the game. This promo image is the only thing we have thus far but they have stated that they will show the trailer for this next expansion on March 15th so set your clocks if you're excited for this!
Personally it seems that DOOM is really heavily leaning into the power-metal levels of insanity that I feel is a good direction for the series as the more over-the-top you make it then the bloodier and fast paced gameplay will really start to ramp up appropriately. I just hope this ends up being as good as it is hyped, that promo image is giving me some serious album cover vibes.
That's all for now, and as always. It's not just a game, It's a Life.