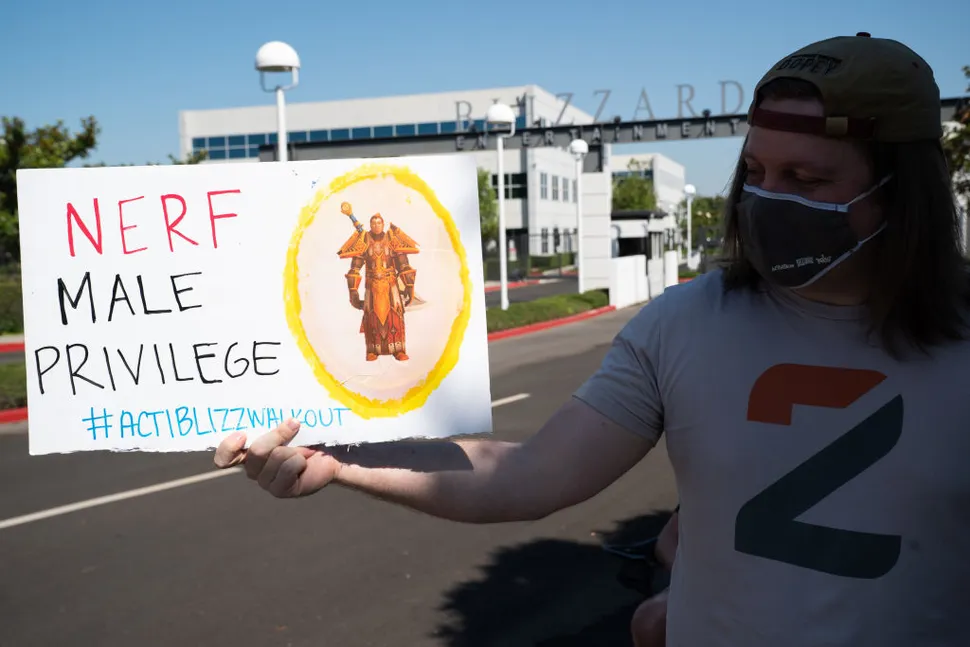 Since the reveal of the massive lawsuit against Activision-Blizzard and the mixed messages created by executives working ta the company a few more interesting developments have taken place to help hammer home that this issue will not simply go away and be silenced.
First company CEO Bobby Kotick stated that the initial company statement was 'tone-deaf' and that there would be action within the company to address the issues spoken of in the lawsuit. This however is seemingly not enough for the employees as they see it as just empty words to make the outrage go away which many are not happy with. As such Activision-Blizzard employees staged a walkout several days ago in which they refused to do work and physically protested against the company which surely turned some heads.
Alongside this many other parts of the gaming industry have showed their support for employees at the company with many stating how this is not just a central issue at this one corporation but is actually an industry-wide issue. Employees of Ubisoft have ever signed an open letter to the executives of the company stating that ever since the massive controversy of similar sexual harassment and assault claims that took place at their own company that no action had really been taken and instead those who perpetrated the crimes had simply been moved around or allowed to leave the company with full benefits.
This is all evidence that the industry wants change for women and other non straight-male employees who have faced torrents of abuse and been taken advantage of in several companies all over the world. Hopefully some good comes out of this as I would like to enjoy talking about the gaming industry more without having to stomach the fact a lot of abuse is going on behind the scenes. That's all for now, and as always. It's not just a game, It's a Life.