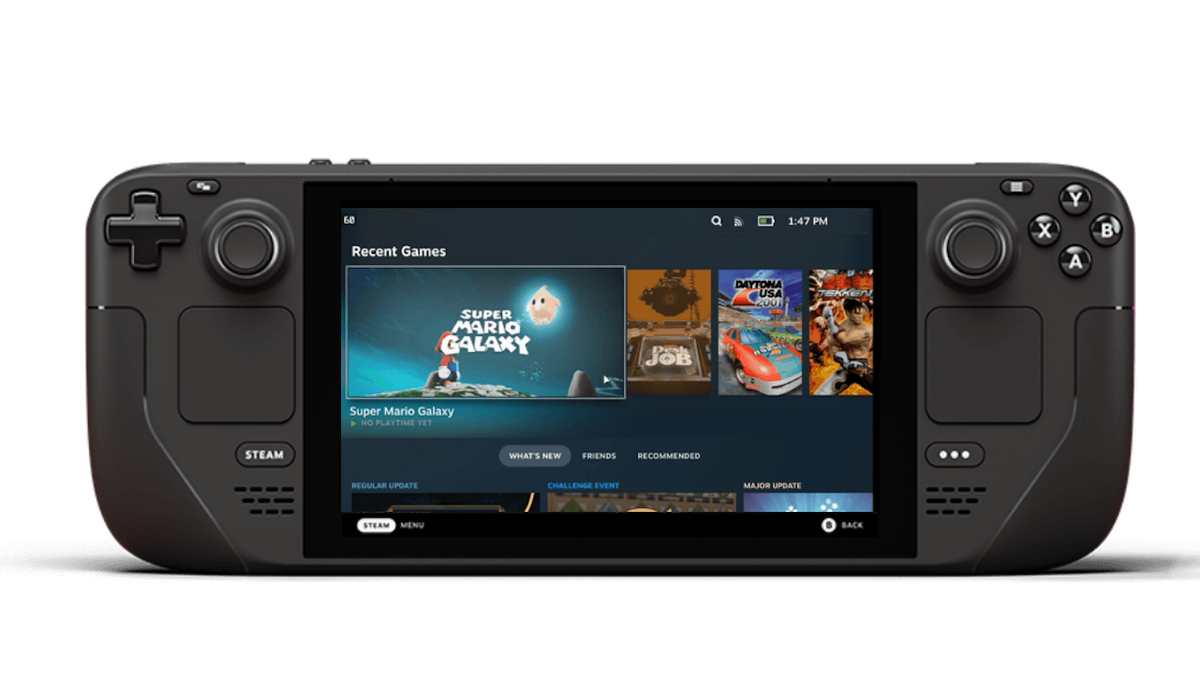 The Steam Deck still seems to be receiving good praise after release and even despite the problems it's having with multiplayer focused entries people still seem to enjoy playing their entire Steam library on the go. Something of a large amount of interest to people though, me included, is how the device would run as a portable emulation machine. Well as it turns out someone has already created a dedicated emulation tool that works exclusively for the Steam Deck and it's a really good application.
Emudeck, the name os the app, directly integrates ROM files into your Steam library on the Steam Deck and automatically downloads multiple emulators by itself to ensure that the games you download can run without the need of anything else. Alongside that the games it does add to your library get splash art automatically added and it calibrates all the emulators to map the controls of each platform to that of the controls on the deck itself. This makes the process of emulation incredibly simple and allows those who may not be so technologically savvy to emulate to their heart's content so long as they have access to the ROM files. Apparently most of the emulated games work great on the system too meaning that as long as the app continues to be supported the Steam Deck could very well become the greatest portable emulation device around. Sounds like a great deal to me, let's just hope the system itself comes down in price in the near future.
That's all for now, and as always. It's not just a game, It's a Life.