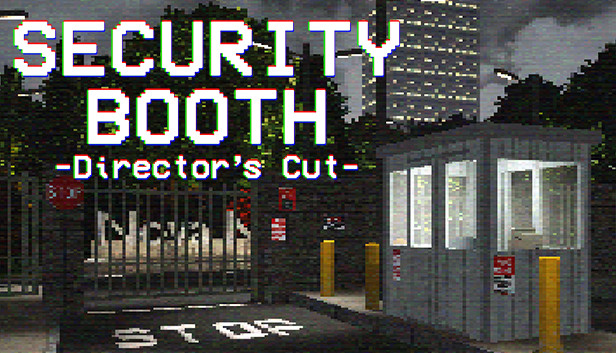 I really do love the concept behind the Haunted PS1 Demo Disc and I have no idea why I haven't really gone into more detail about it when it has released before. Now however I wanted to discuss one of the cool games on last year's showcase that is now a full game, albeit a short one.
Security Booth: Director's Cut will be sure to give you FNAF and Paper's Please vibes as you take control of a security guard inside of a booth to a big company with a sinister secret in the background and your job is simply to let the right people into the parking lot. It's a simple concept but things get weird quickly and that combined with the aesthetics creates a really tense and engaging horror atmosphere that's sure to make your skin crawl!
The Director's Cut version has extra endings, new features and a whole boatload of extra spookiness attached to it so if you're looking for a cheap horror game and you love that PS1-era style of graphics then check out the game on Steam right here.
That's all for now, and as always. It's not just a game, It's a Life.