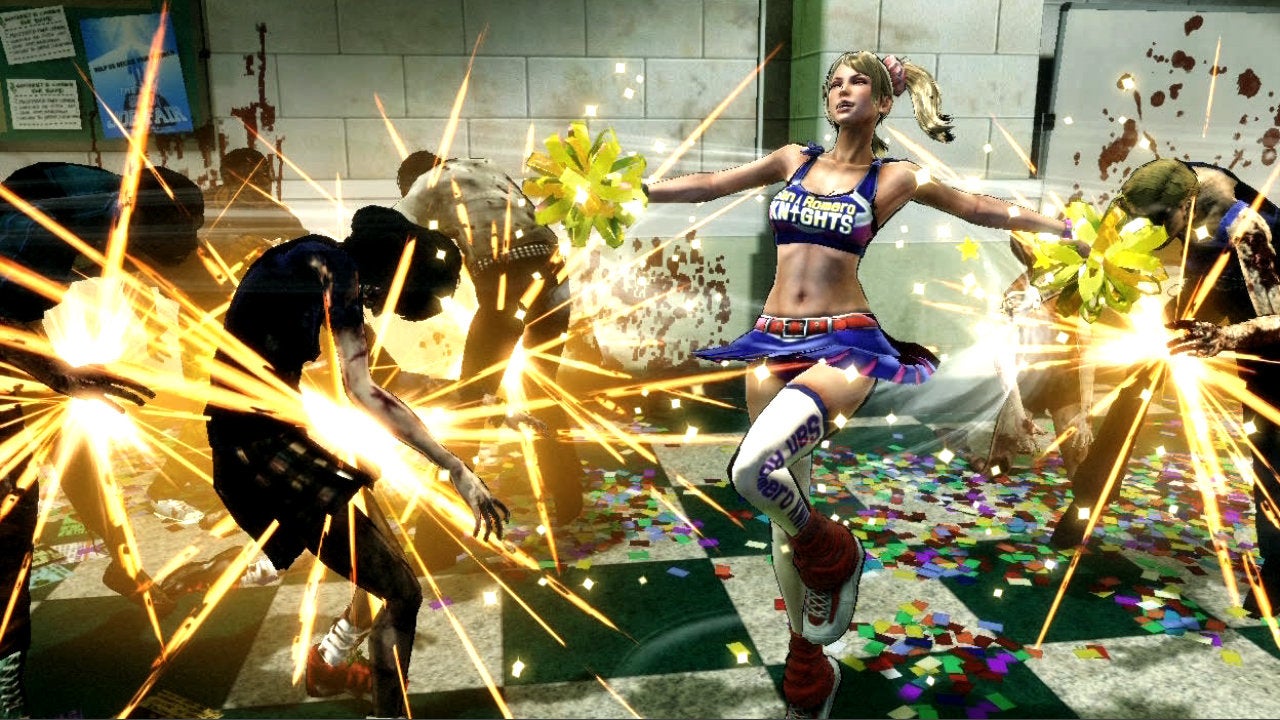 Well this is something I didn't think I would evber see again. Back in the day there was a silly action game known as Lollipop Chainsaw created by the famous gaming Auteur Suda 51 about a school cheerleader mowing down a zombie invasion using a rainbow coloured chainsaw as her severed but alive boyfriend's head hung by her side to help. Of course this sounds ridiculous but that was pretty much the point.
Now it seems however that interest in the game has come back as the game's original co-creator, Yoshimi Yasuda, has announced that there will be a full remake of the game coming next year. The remake will of course have updated visuals but will also feature a few other things such as tweaked gameplay, a changed soundtrack and will have a more 'realistic' visual style, whatever that means.
Regardless what's very interesting here is that Suda 51 is not involved in the project at all which is a very strange choice considering his name holds a lot of influence within the industry. Regardless I'm sure fans of the game will be happy to have another chance to rip and tear through the undead and perhaps this may introduce new players into the zany world of Suda 51 games. We need more games like this.
That's all for now, and as always. It's not just a game, It's a Life.