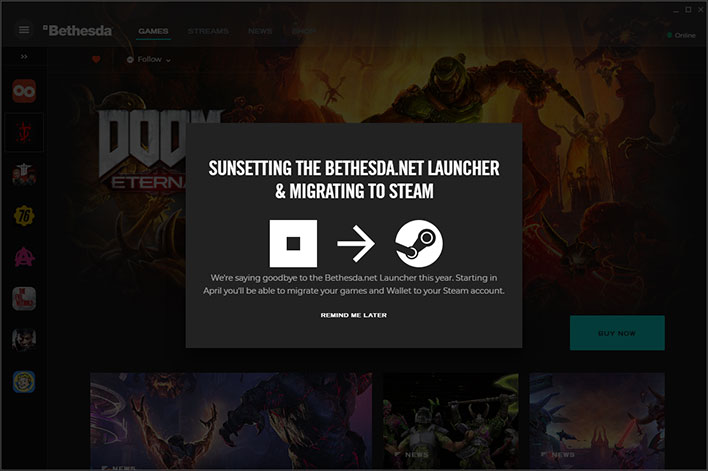 Bethesda have confirmed that on May 11th their digital storefront service known as the Bethesda Launcher will be officially shutting down for good. They also have stated that beginning on April 27th you will be able to transfer your games, saves and downloads over from the Bethesda Launcher to Steam which will allow you to keep all the things you payed for, thank god.
I originally covered this a while back when we didn't have an actual date as to the death of the launcher but now that it's confirmed I must say I certainly won't miss this piece of software. It never worked well for me and having everything congregate on Steam feels like a much better solution to me. I'll of course be transferring all my stuff over but then it will feel so satisfying deleting this piece of trash off my computer. Good riddance Bethesda Launcher, let's hope you don't make a silly decision like that again. Though considering this is Bethesda I wouldn't hold my breath.
That's all for now, and as always. It's not just a game, It's a Life.