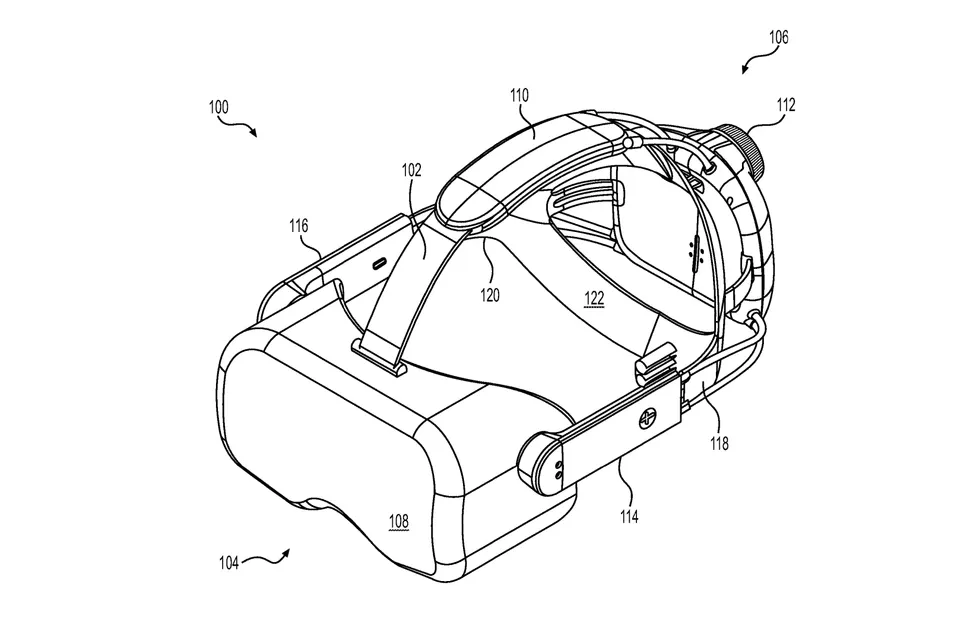 It's no shock to say that VR has been a fair success over the past few years as both the hardcore and casual audience have received headsets capable of working for their needs. For those who just want to have a fun time with VR then Meta's Oculus Quest 2 is pretty perfect for that being a standalone unit with no wires, easy to understand features and a cheaper price point. For those in the market for something beefier however Valve's Index blows almost everything else out of the water. That may change soon however with a new patent discovered from Valve's hardware team (Seen above).
This new headset supposedly in development by Valve will focus on having a wireless experience whilst still retaining the power of something like the Index to ensure the highest quality of VR gaming you can get. We even have a prototype name for it, 'Deckard'. Something like this is a great idea as from my own personal VR experiences one of the biggest flaws I often find is that at times I can feel very restricted during my movements as jerking too fast in one direction might lead to me pulling out a cable or tripping over wires trailing on the floor. Thus having something like this would be a perfect solution. Of course nothing is confirmed as of yet and it's all just rumours at the moment but it's exciting to think that this could be the next new thing in gaming. Guess we will just have to wait and see what Valve comes up with!
That's all for now, and as always. It's not just a game, It's a Life.