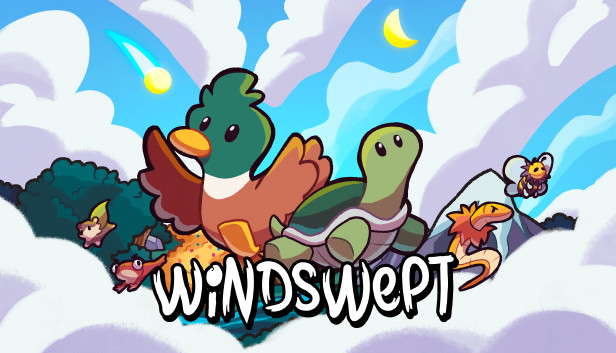 Let's get away from all the horrible mess of controversies, politics and general sadness and look at a cute game about a duck and a turtle going on an adventure! Windswept is an upcoming indie game that's hopefully set to come out this year. It's a simple platforming pixel art game about a duck and their turtle friend who have been swept away from their home by a storm and it's up to you to help them get back home!
The game itself is rather silly and simple but that's part of the charm. It's nice to have a game that feels very retro as in it's not complicated and it just looks like a nice time. The game itself has a demo out and the full game is planned to have over 40 levels and even secret bonus challenges. All sounds like a nice time so if you're interested in it then take a look at it's Steam page and give it a wishlist right here. Sometimes we just need a nice little game in our lives.
That's all for now, and as always. It's not just a game, It's a Life.