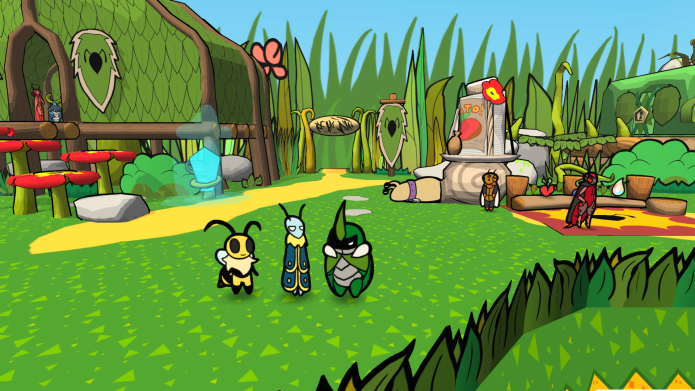 I mentioned in my last post that I wanted to bring some positivity to the gaming news world and so I talked a bit about Bug Fables, the latest game I was playing. I'm here talking about it again just to say that I'm currently in the process of 100% completing the game which is something I don't normally do, that's how much I love this game!
Seriously if you're an RPG fan at all then this game will be right up your alley. Something about the worldbuilding, characters and presentation just makes it a wonderful adventure that I will be sad to leave once I have completed it. Still it really makes me appreciate the fact that games like this exist and that companies really should focus on making more games like this. Single player adventures with a start, middle and end, post-game content and clearly a lot of love and care put into the project.

Moonsprout Games, the developers, have stated that while they would like to return to the world of Bug Fables for another game their next project will be something different but I will certainly be keeping an eye out for it as this has certified me as a fan of their work. Still a sequel to this fantastic experience will be one of my biggest hopes for the future as I really enjoyed my time with it. Also if you're not sure about buying it keep in mind it's on the Xbox Game Pass so it's very cheap to try it out that way!
That's all for now, and as always. It's not just a game, It's a Life.