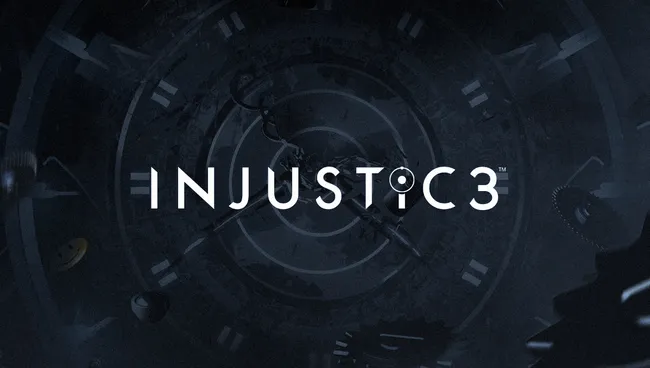 Fighting game and comic book fans rejoice as it seems we may have the announcement of a new Injustice game coming fairly soon and it will include some very interesting new characters.
An artist going by the Twitter handle Bosslogic recently released the above image which seems to show the logo for a new Injustice game and if you look carefully on the left you can see the iconic smiley face logo most commonly associated with the Watchmen series of comic books. Now the reason that this is being taken seriously is due to the fact that this artist in particular has done work for various other big gaming projects and as such is very much intertwined with the gaming industry itself so this may very well be the start of the teasers for this next game. With the idea of the Watchmen universe taking part in this entry and there not being a notable fighting game for a while now you can imagine fans of this series are extremely excited to see exactly how this develops. I suppose I will just have to keep my eyes and ears open to see if any official announcement is made.
That's all for now, and as always. It's not just a game, It's a Life.