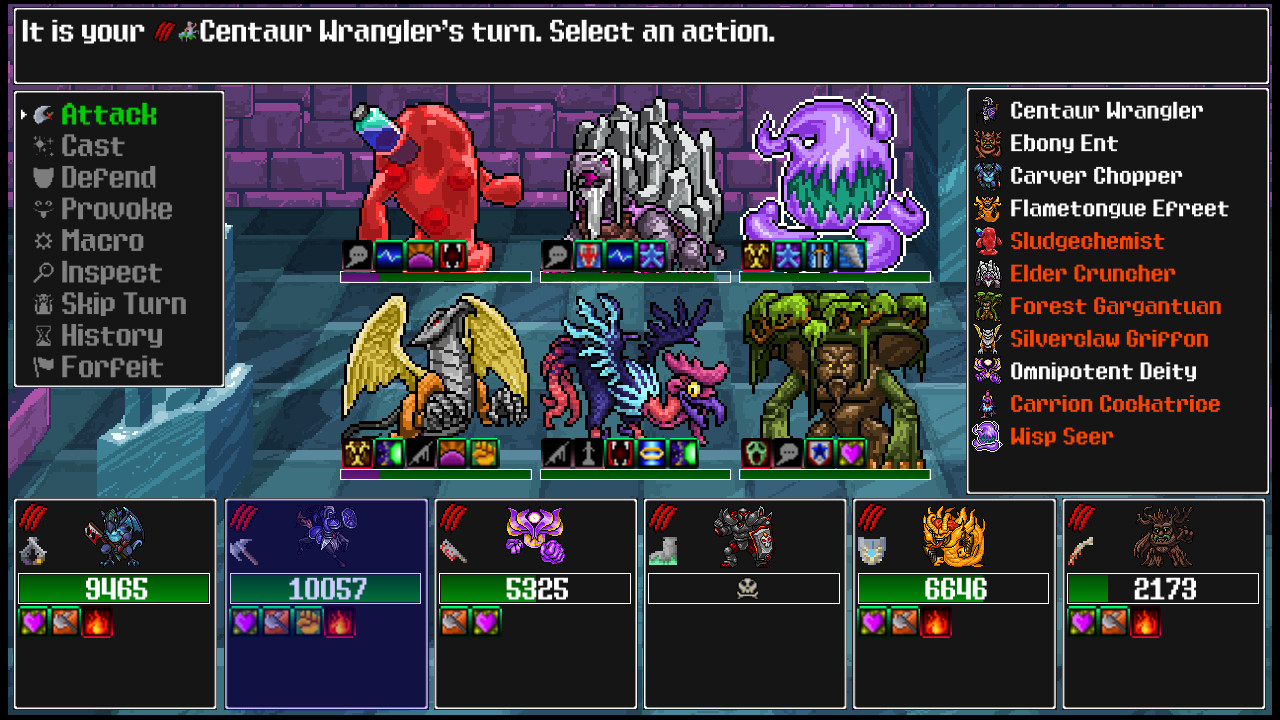 Move over Pokemon, there's a new monster-collecting game in town and this one has Overwhelmingly Positive review scores on Steam, so that's a good sign!
I just recently found out about the existence of Siralim Ultimate, a new turn-based RPG that just recently released from Early Access and is one of the biggest RPG projects around. It works like a standard creature-collecting game but with an incredibly amount of depth and complexity allowing you to catch over 1200 unique creatures and customise them to fight in 6v6 battles!
Alongside this you have a castle home base that you can decorate and build tile by tile, a character class system to emphasise certain playstyles, a procedurally generate mystery-dungeon-like gameplay loop which sees you travelling through hundreds if not thousands of random dungeon maps to collect new creatures and items and the game even includes a creature fusion system with visual changes too!
The game boasts multiple hundreds of hours of RPG content and I believe it. While it is clear this is an RPG Maker game and as such that may skew your judgement slightly I can assure you that this looks like something very special. While I unfortunately cannot play it now due to other games I need to check out I will certainly be trying it out when I get the chance and starting my first character as a Necromancer with death-related creatures (because of course). Here is a link to the Steam page if you are interested in this at all!
https://store.steampowered.com/app/1289810/Siralim_Ultimate/
That's all for now, and as always. It's not just a game, It's a Life.