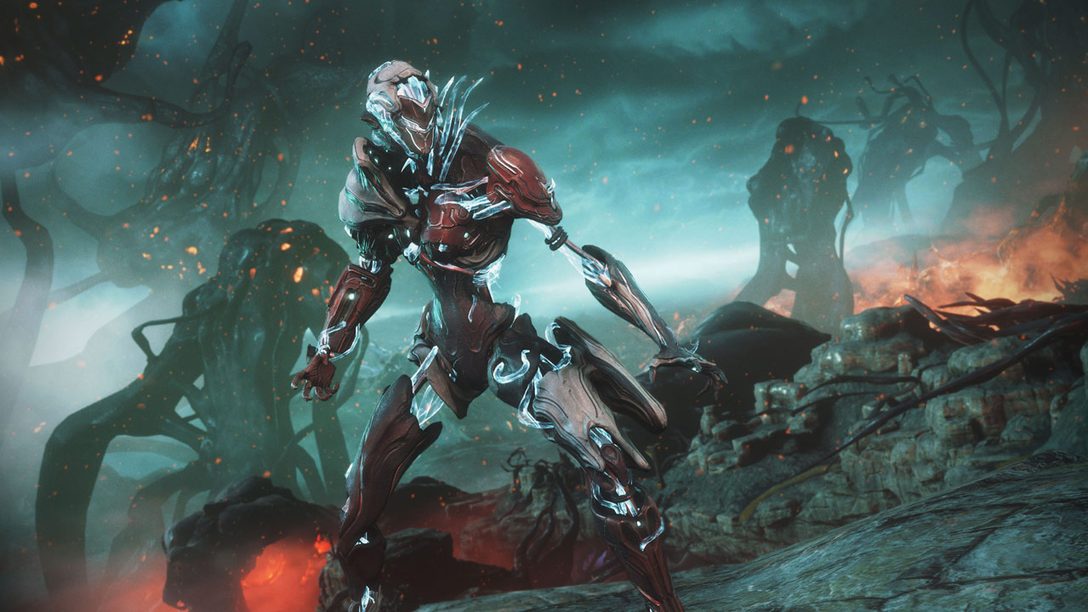 It's been a big weekend for Warframe fans as Tennocon took place and brought with it all the information and teasers related to the brand new update, The Heart of Deimos. This new update will take us to one of the moons of Mars, Deimos, where it seems the infested faction has taken complete control over the entire area and has made it a very flood-like biomass hive and you must help the surviving Orokin-hybrid creatures from allowing the Infested to gain access to the 'heart' and end the existence of the Tenno. It all seems very lore-heavy and the Infested are absolutely my favoruite faction so this is all very exciting for me.
Alongside this we are getting a brand new Warframe, Xaku, who's theming is that of a void filled 'broken' Warframe that consists of different parts, interesting choice. We are also getting a new 'chrysalis' system which seeks to completely shake of the current meta as it allows you to change frame abilities by consuming other copies and letting you use one of their non-signature powers. We are also of course getting the new open world of Deimos to explore, a brand new set of missions which will replace the Derelict missions, new infested companions, the ability to pilot mechs to combat the infested and a whole bunch of lore related to both the void, the orokin and the infested.
Overall it looks like it will be a great update and it's set to release on August 25th so set your timers for then, I certainly can't wait! That's all for now, and as always. It's not just a game, It's a Life.