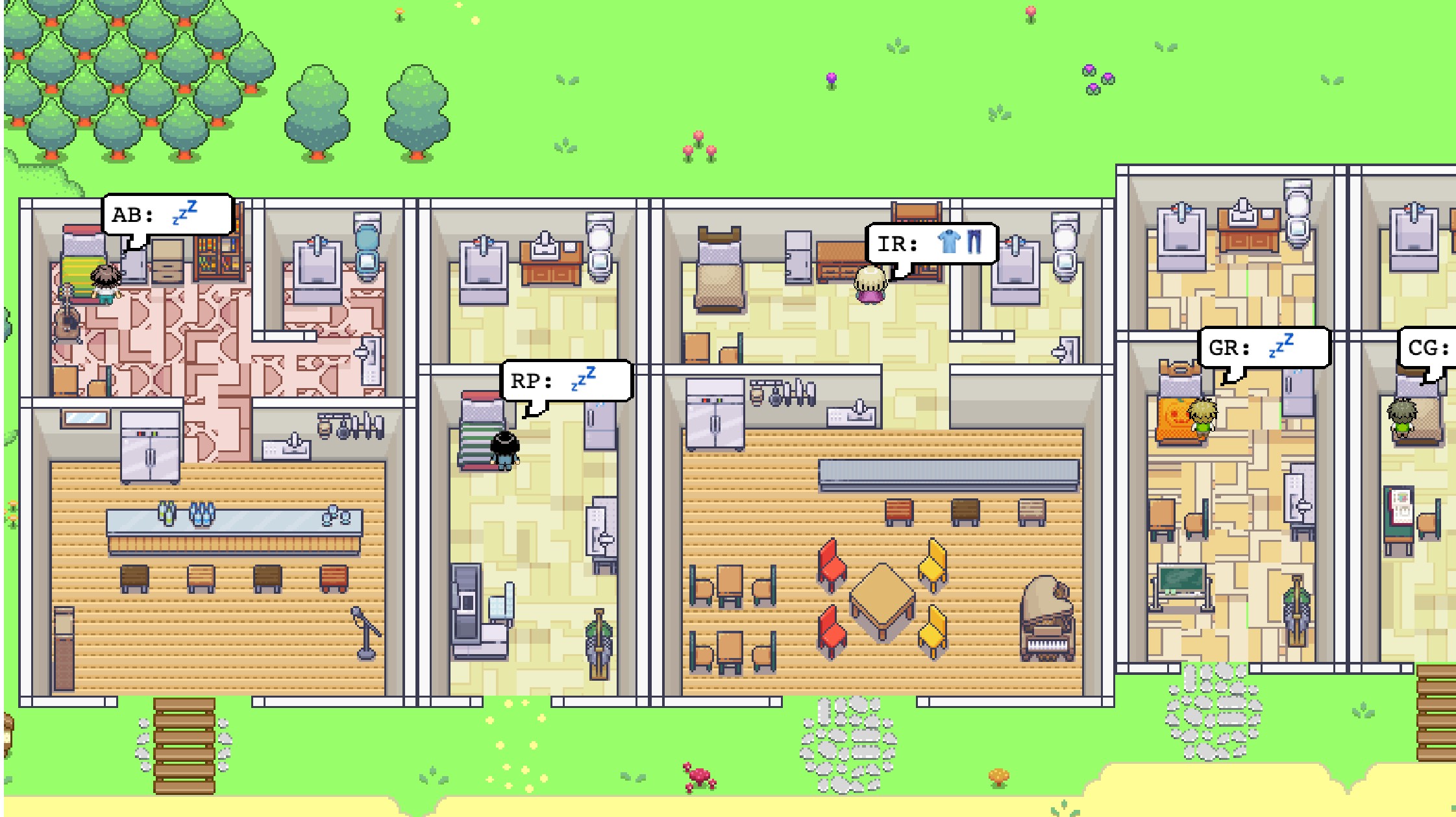 Researchers at Stanford have been creating a paper recently titled "Generative Agents: Interactive Simulacra of Human Behavior" which looks to look into and discuss the idea of AI simulating human behaviour when given an appropriate environment. As such the researchers decided to created their own little game that is a mix of Stardew Valley and the Sims which they used to test out their AI models.
What they found might inidcate the true future of NPCs in video games as the AI essentially got involved in daily routines, used an advanced language model to converse with each other, and did all different types of activities all without any human input. Even more incredibly their usage of a 'memory' system allowed the NPC Characters to form relationships and groups with each other which led to some very interesting scenario such as a character wanting to invite another to a party their friend was hosting because they had a crush on them.
Truly if these types of systems were to be implemented in future games the possibilities for some incredible interactions and gameplay improvements would be astronomical. I personally can't wait to see where this and the paper associated with this goes. The rsearchers recorded a single day of activity for the public to view so if you're interested in how this all works then check the link below.
https://reverie.herokuapp.com/arXiv_Demo/#
That's all for now, and as always. It's not just a game, It's a Life.