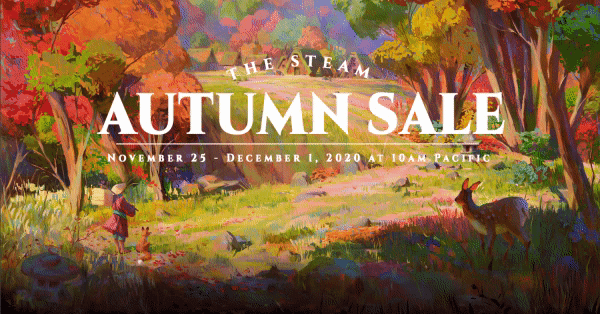 We are blessed once again with another Steam sale, this time taking place near the end of November and being called the Autumn Sale… bit late guys don't you think?
The event will run from November 25th till the 1st of December and will feature a massive list of discounts and special deals from all over the store. It also marks the start of the Steam Awards (which at this point is just a popularity contest but still) so if you want your favourite games to be recognised then you better start nominating. There aren't too many games I'm interested in right now but gperhaps while browsing I will find a hidden gem, it's happened before!
That's all for now, and as always. It's not just a game, It's a Life.