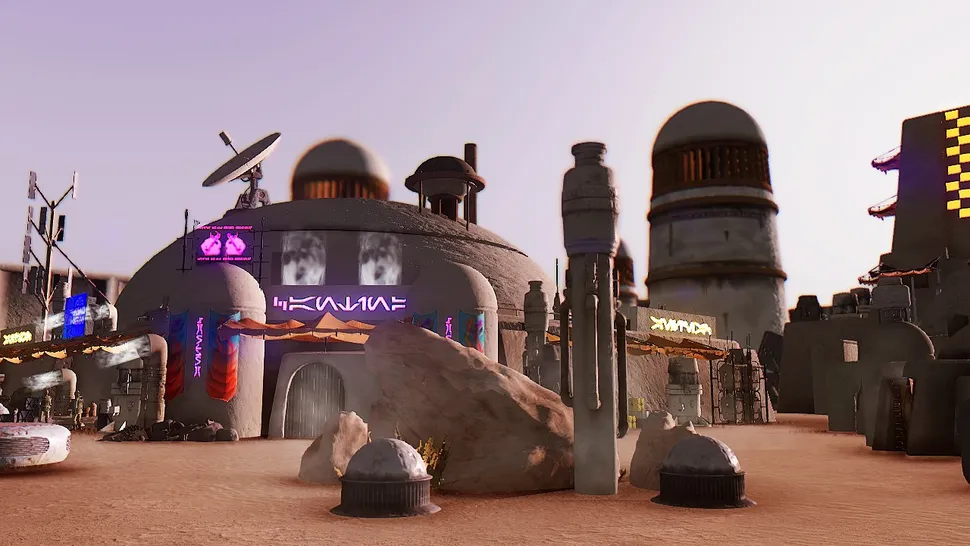 The world of modding can lead to some very interesting places so it's no surprise that many have been interested in creating a Star Wars games by using mods and this project may be exactly what many people are looking for.
SWOW (Star Wars Open Worlds) is a project being designed by modders Karim Najib, Tank_Girl444 and the rest of their team as a modification to Fallout: New Vegas which will be a total conversion of the game into a Star Wars setting. It will feature 12 planets to visit and explore in open world environments, classic Star Wars races, locations, weapons and objects and even the ability to join several factions throughout the story. The narrative is set to be during the "very early years of the galactic empire" and as such is sure to give plenty of opportunities for people to roleplay in various ways!
The project is ambitious that's for sure and it will probably end up in Disney taking it down but at least they tried their best and while there isn't a release date in sight yet this will most certainly be something to keep an eye on in the coming years. That's all for now, and as always. It's not just a game, It's a Life.