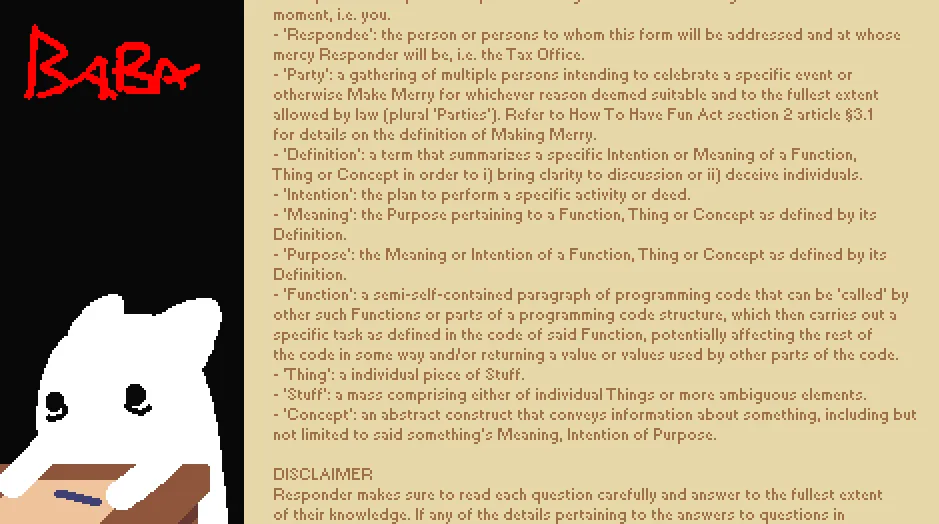 Do you remember the joys of 'Baba is You'? It was an incredibly clever and creative puzzle game that had the titular character, Baba, travelling across different grid puzzles creating simple sentences that changed the mechanics of the game itself. Well the creator, Arvi Teikari, has been hard at work creating a new, big project and in the emantime has decided to release a bunch of smaller fun games such as this one!
Babe Files Taxes is quite literally what it says on the tin. Baba has to file his taxes, and you have to help them! Looks like the words have come back to haunt Babe, makes sense as they only really know 3-5 word sentences. If for some reason you really enjoy the idea of filing and filling out tax paperwork then check out the game for free at this link. Be prepared to look like Baba does in the image above by the end though.
That's all for now, and as always. It's not just a game, It's a Life.