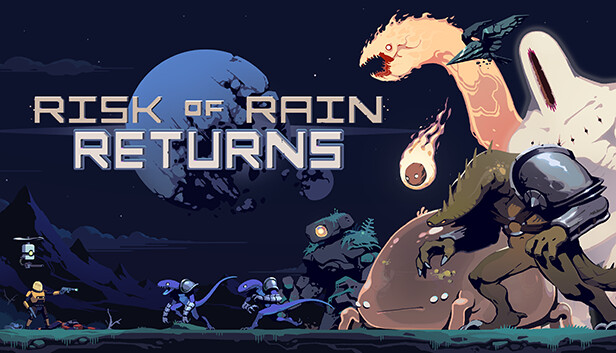 I played and really enjoyed Risk of Rain 2 as while it was a complete departure from the original game it was a fast, frentic and addicting roguelike shooter than proved to be a very fun time. I never actually played the first but now it seems that I may get another opportunity to do so as the original creators have announced as their final work on the series before handing the project to Gearbox a complete remaster of the original game now called 'Risk of Rain Returns'.
The game will still be in the same 2D style of the original but will have updated graphics, brand new gameplay additions and will even get new features over time just as Risk of Rain 2 did. This is clearly a work of passion from the developers before seeing their baby go out into the wider world and I for one am happy to see a remastered version of a game that is made out of love rather than as an attempt to wring out more money from a customer base. The game is set to come out some point in 2023 so if you're interested at all then be sure to wishlist the game on it's Steam store page right here.
That's all for now, and as always. It's not just a game, It's a Life.