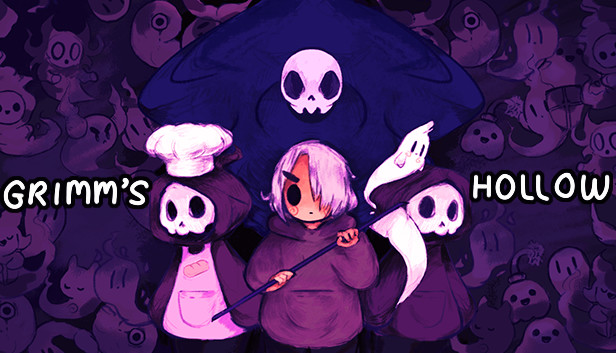 I have no idea how this gem slipped by me last Halloween. While browsing through news stories I came across a mention of this interesting wee game known as Grimm's Hollow.
From the surface it looks like another RPG maker indie project in which you play a dead character who joins the undead world as a grim reaper and must take care of ghosts that are being particularly troublesome in this world. The premise is quite fun and very much reminds me of something like Undertale, especially with how the game visually looks. I also find that despite the macabre topic everything looks rather cute and lovely. The biggest surprise to me however is the fact that it has reviewed extremely well among those who played it, and it's completely free! It's rare to find a free to play game that actually ends up being a singular and well crafted experience so when I happen to get some more spare time I will most definitely be checking out this lovely looking game.
That's all for now, and as always. It's not just a game, It's a Life.