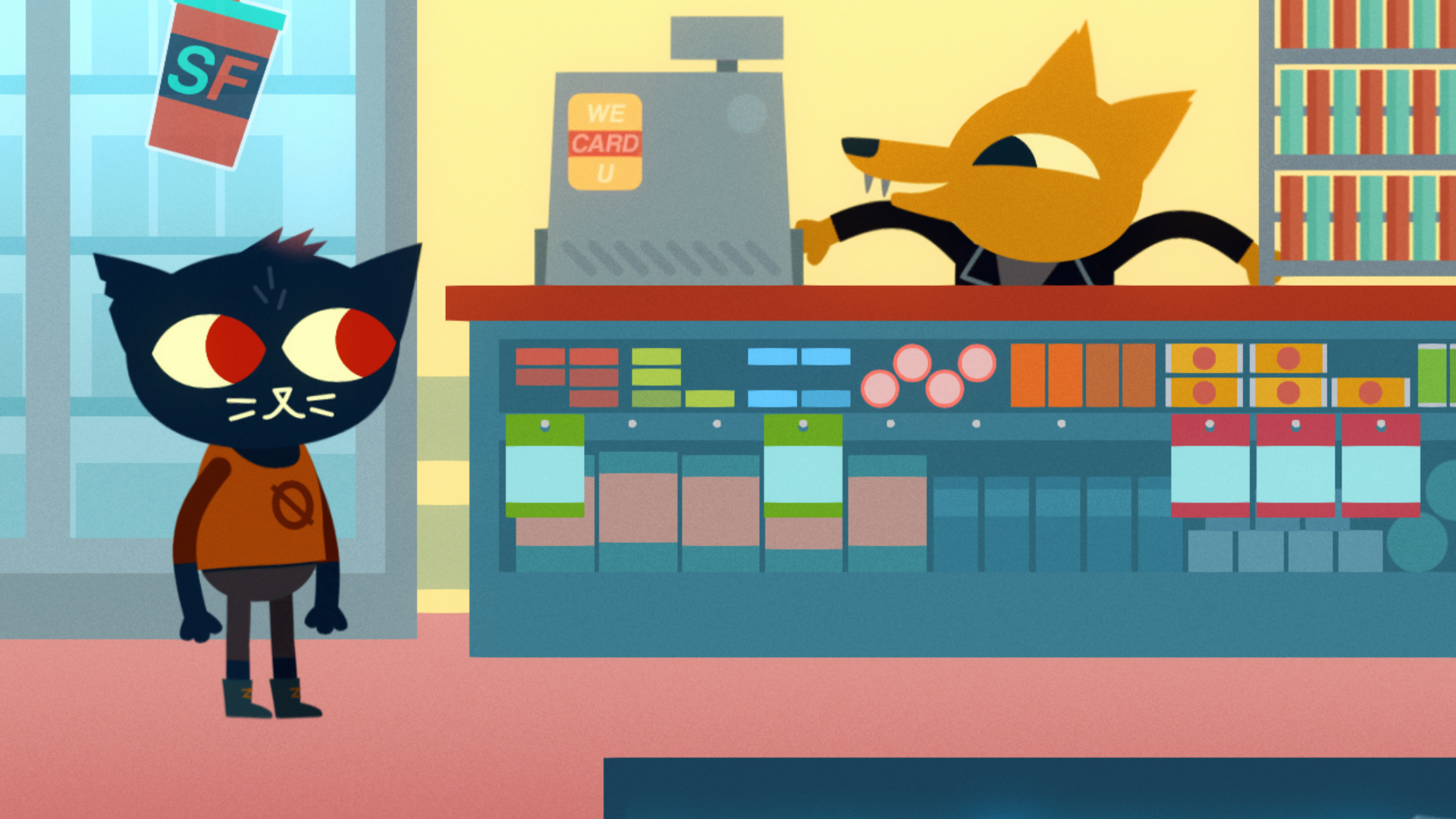 I wanted to take some time out of this day to quickly talk about a game I recently tried out on the Xbox Game Pass (which by the way if you happen to have please go check this game out, you get it for free anyway!) that was released a little while ago known as "Night in the Woods" which I absolutely had a great time with. This isn't exactly a review of it and more of just a suggestion to go check it out as I don't want to spoil anything.
It's perhaps one of the most chill and 'go at your own pace' type of games that I have played recently as it's mainly just a dialogue and story driven game with a few minigames and platforming elements thrown in every so often. It concerns a town of animal people, Possum Springs, and you play as Mae, a college drop-out who has returned to the town to hang out with her old friends and see just how much the town has changed over the years.
From the distinctive art style to the well written characters and the lovely music this game was an absolute blast to try out and while it is a bit short (I highly recommend talking to everyone you can just to squeeze as much clever dialogue and gameplay out of this that you can) the fact that it's on the Xbox Game Pass now means it's absolutely something worth checking out in my opinion, maybe something fun to check out over this weekend if you're looking for something to do!
That's all for now, and as always. It's not just a game, It's a Life.