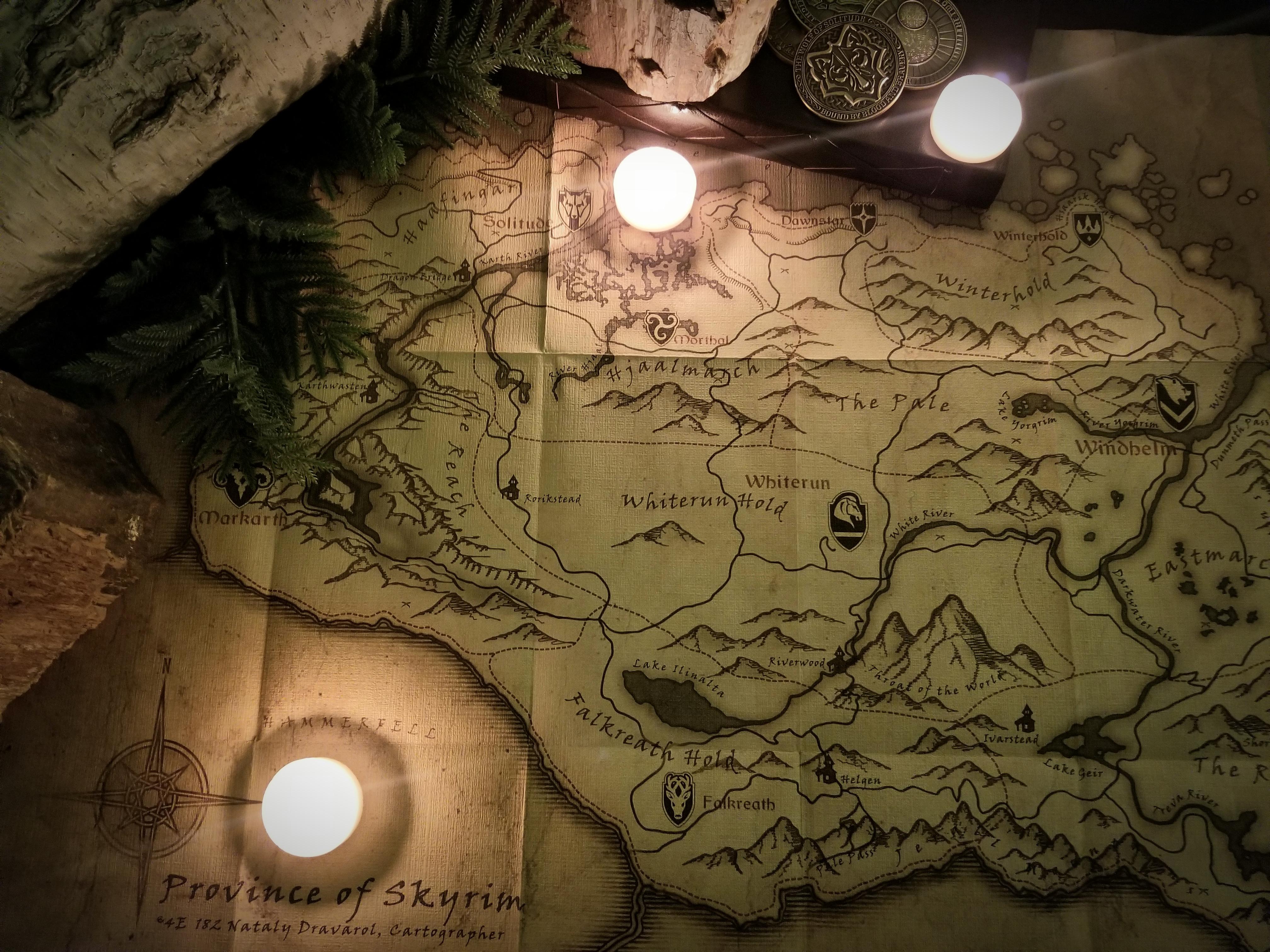 Bethesda have just recently posted an update about The Elder Scrolls on their Twitter account in which they disguise some kind of teaser in the form of a happy new year message. The message itself states "Transcribe the past and map the future" which to most people indicates something of course to do with the map pictures above.
The candles may represent places in which Elder Scrolls games have been set in before, being of course Cyrodill and Skyrim (though a strange absence of Morrowind) and the third candle at the top may perhaps represent the 'future' though what that might entail people aren't too sure. Many believe that this may indicate that the next game will not be based in Tamriel at all or that invaders from another continent may be involved in the events of the next game. Regardless this is all from just reading into a simple teaser and this may be nothing after all but with the lack of information we have had from Bethesda concerning the next Elder Scrolls we can only wait for any slither of gameplay or info to actually tell us anything about the game.
That's all for now, and as always. It's not just a game, It's a Life.