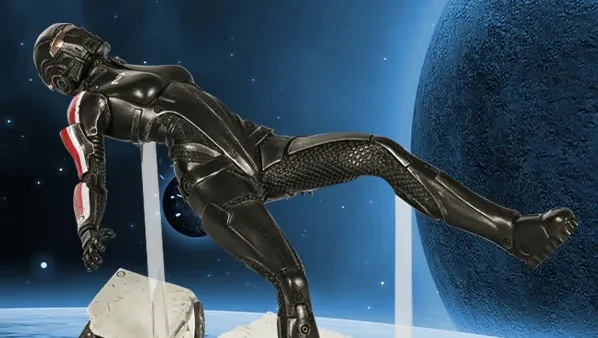 Video game merch can be some of the strangest pieces of physical memorabilia to own, and Bioware really aren't helping themselves here with this latest piece. What you see above is a mini statue depicting the corpse of Commander Shepard, the lead character of the original Mass Effect trilogy… yeah…
Now, to be fair, this series of merch was created to depict the most memorable moments in the series, and the extremely effective opening to Mass Effect 2 certainly could be considered amongst those, but this certainly is a bit distasteful considering the current status of the series. It seems as though Bioware eventually agreed with me though as they then decided to take this down from their store. This is just a funny moment in gaming merch history, thought I would share it with you all.
That's all for now, and as always. It's not just a game, It's a Life.