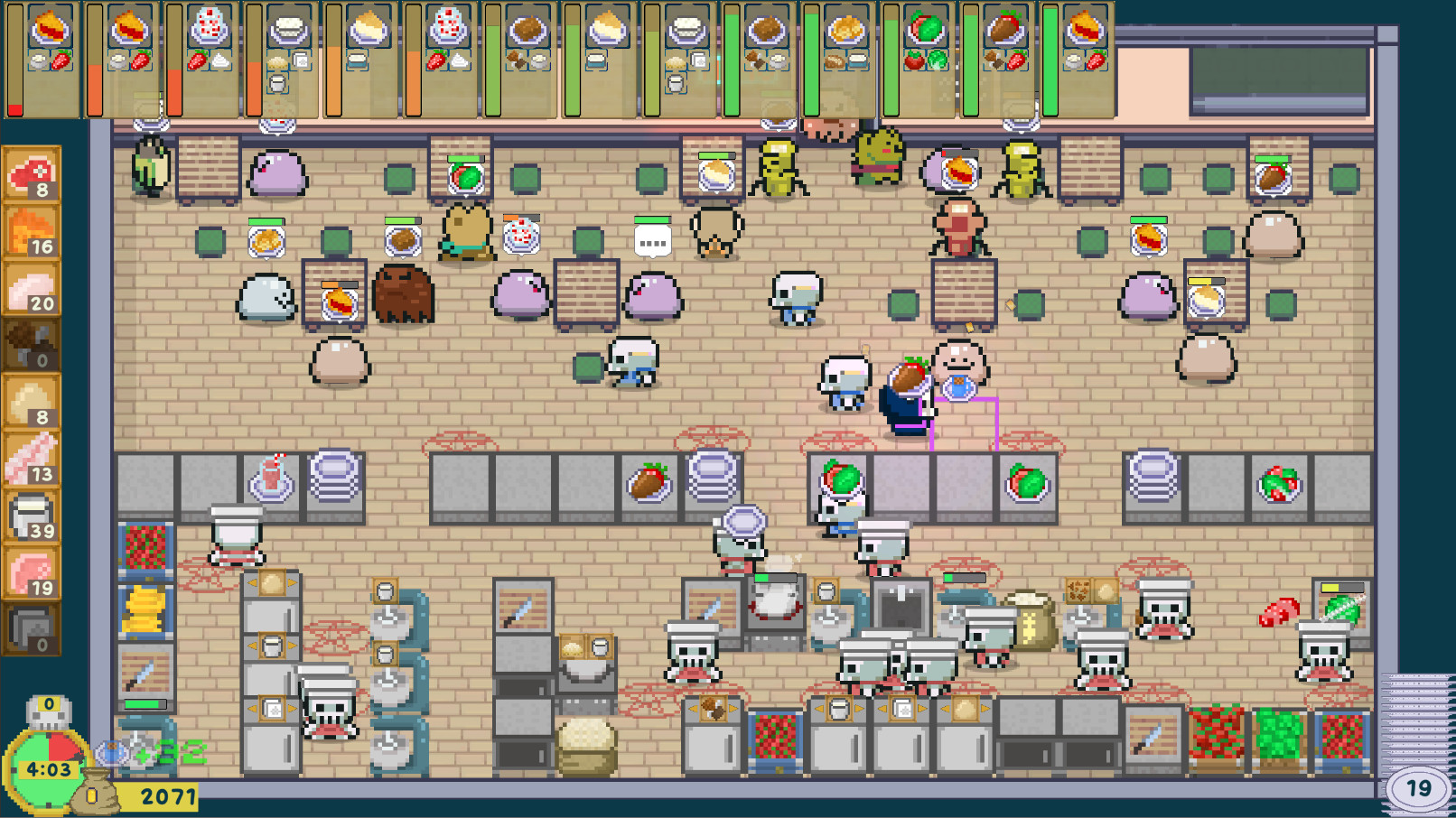 It's no secret that I'm a fan of games that have necromancy in them and when I get the opportunity to try out new games that use necromancy in a unique genre I get very excited. It's nice to see then that a new indie game called Bone's Cafe just released which is a cooking management sim where your workers are all undead, what a cool concept!
If you've ever played the Overcooked games it's similar in premise to those with a co-op focus, time management mechanics and a bunch of hungry customers looking for good food! The catch here is that not only are you serving fantasy races and all the interest food choices that entails but also you can make customers 'dissapear' to add new staff to your kitchen! It's a cool concept and absolutely something that hits me right in the funny bone. While I won't be reviewing it as it's much more of a personal interest game that I want to try at mt own pace it's got very good reviews on Steam already so if you're interested in these types of games then be sure to check it out right here.
That's all for now, and as always. It's not just a game, It's a Life.