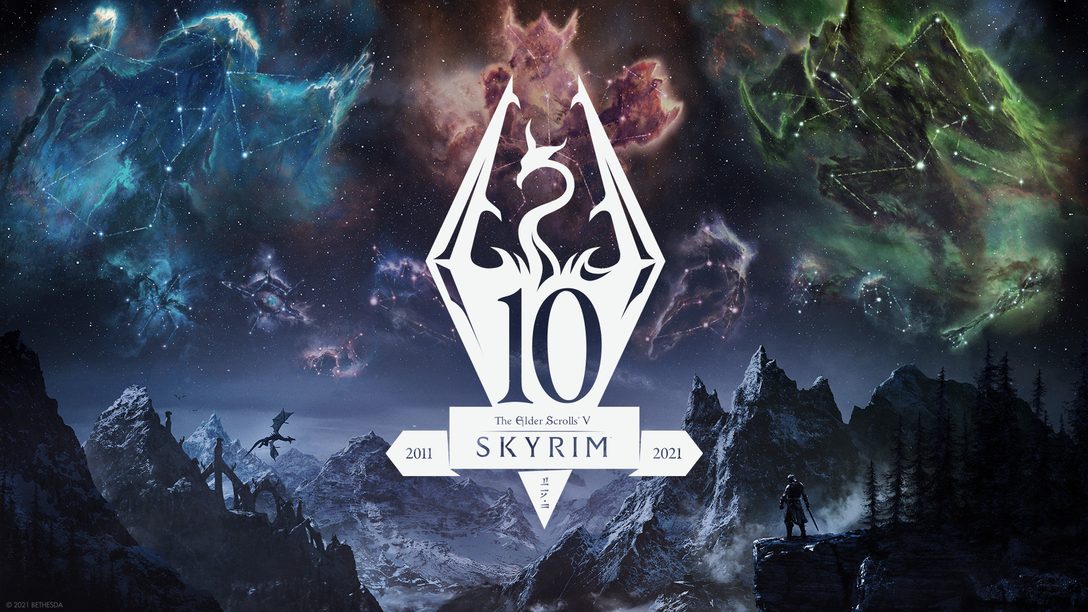 Now that all that excitement has died down, it's time to talk about the fact that Bethesda are releasing Skyrim again, no I'm not joking.
Skyrim: Anniversary Edition is being released on the 10th anniversary of the original game's release, November 11th, and is set to be a final loveletter to the game all these years later. It will be a modern console update to the game, will come with all the DLC and the upgraded engine of the special edition and most importantly the big new feature is the inclusion of a sll the creation club content made to date with a few new entries added in too.
The celebration will also come with a free update to the game that will bring a few small additions from the Creation Club such as fishing, a survival mode and a quest and dungeon DLC based off the Shivering Isles from Oblivion. All of this seems pretty substantial however I found it ridiculous that Skyrim is one again being released to milk it for all it is worth and the fact you have to pay for the update puts me off a large amount. Still It's best to see what the price point will be and how others view the content included in the update and this will definitely be the best version for people to get if they haven't played Skyrim before. Now just to keep waiting for the Elder Scrolls 6…
That's all for now, and as always. It's not just a game, It's a Life.