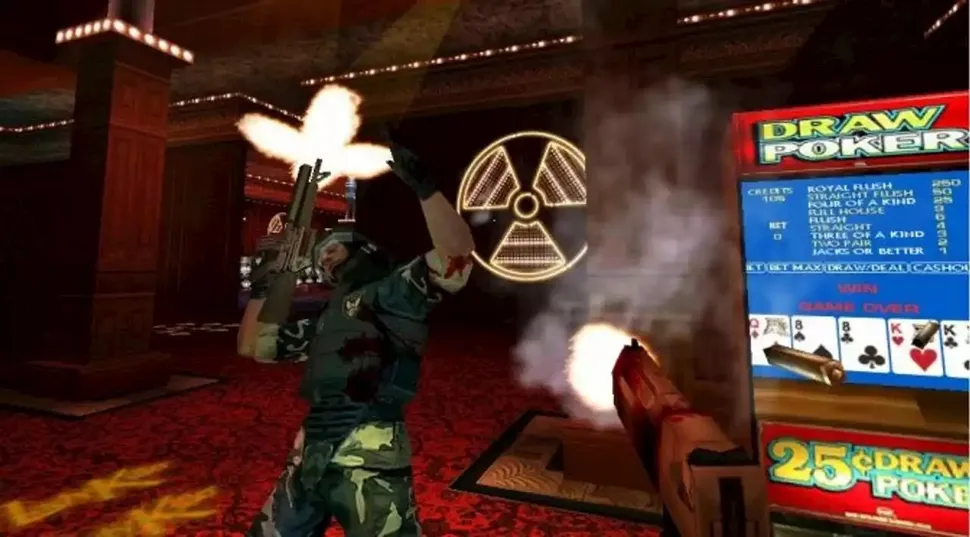 In an interesting development for gaming history an early 2001 build of Duke Nukem Forever was released online via a leaker who proceeded to provide a download link on 4chan for those who are interested. In case you didn't know the Duke Nukem Forever that was actually released is a far cry from what was originally planned and had such a legendarily long development cycle that many thought it would never come out. Here we are then with an early look as to what the game would be and my goodness it is certainly… interesting.
The game is nowhere near finished and is more akin to a verticle slice of the final product but the stuff shown here is at least interesting. From a dedicated piss button, to an interactable touch-screen to even a hacking minigame akin to Bioshock's pipe matching one. It's all very interesting and while it's clear it isn't close to finished and is very buggy the fact that the source code was also released means that this product could very well be developed by some dedicated modders into something more tangible. If you're interested in checking it out then you can download the file from here.
That's all for now, and as always. It's not just a game, It's a Life.